FEATURE ARTICLE: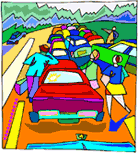 Tom Hanks' "Power of Four" solution

More good stuff:
Who is Marion Owen?

FAQs about PlanTea
Search Marion's articles, tips and recipes

Why grow organic?

News and press releases

Read love letters

How to link to this site

Need a speaker?

How to contact Marion

Visiting Alaska?
Come to Kodiak Island!

Go to home page


Marion's UpBeet Gardener
Newsletter has been
replaced by Marion's blog
which you can find at:
www.marionowen.wordpress.com



All about PlanTea: The organic plant food in a tea bag
Step inside our secure online store -- You'll find PlanTea products, cool tools, and more!
Living and gardening in Kodiak, Alaska (The art of weeding 'til midnight)
Letters from our customers (and their plants)
Photo of the Week -- A weekly peek at Kodiak: Alaska's Emerald Isle
Questions? Thoughts? We love to hear from you
Gardening and un-gardening links, recommended reading, and resources
Press releases and news
How to link to us
How to get on our UP-BEET UPDATES mailing list (I don't sell, give away, or otherwise expose your contact information to anyone).

Library of online gardening tips, recipes, and more, listed by chapter:

Organic Gardening Tips

Miscellaneous Tips for Home, Garden, Travel, Work...

Very Unique Recipes The Whimsical and Spiritual Side of Gardening Stories from "Chicken Soup for the Gardener's Soul"